Vegetable Fat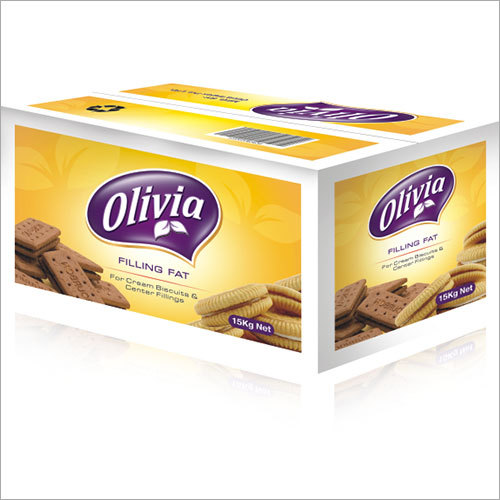 Vegetable Fat
Price And Quantity
Metric Ton

1 Fcl (20-22 MTS)
Product Specifications
SMP 36-39, SMP 39-42, SMP 49-52

Vegetable Fat (SMP 36-39)
Solid at room temperature

Bakery products, Frying, Cooking, Confectionery
Product Description
Filling Fat provided by us can benefit from adding additional flavor, satisfaction, and nutrition with the help of healthy high-fat foods. Of course, this macronutrient is awesome for a number of reasons in addition to enhancing the flavor and richness of meals. This can be found in foods including almonds, avocados, and olive oil. Filling Fat aid in cell growth and maintenance and can lower LDL cholesterol levels, lowering your risk of heart disease and stroke. This fat is very effective as well as economical to use.
Uses of Vegetable Fat:
Vegetable fat, also known as vegetable oil, is a type of fat extracted from various plant sources. It is widely used in cooking, food preparation, and various industrial applications due to its versatility and health benefits when consumed in moderation. Here are some common uses of vegetable fat:
1. Cooking and frying: Vegetable oils are commonly used for cooking and frying because they have a higher smoke point compared to many animal fats, making them suitable for high-temperature cooking methods.
2. Salad dressings: Vegetable oils, such as olive oil, canola oil, and sunflower oil, are used as a base for making salad dressings and vinaigrettes.
3. Baking: Vegetable fats, like vegetable shortening or margarine, are used in baking to create tender and flaky pastries, cookies, and cakes.
4. Sauces and marinades: Vegetable oils are often used as a key ingredient in various sauces and marinades to add flavor and texture.
5. Mayonnaise: Vegetable oil serves as a base for making mayonnaise, a popular condiment used in sandwiches and salads.
6. Snack food production: Many snack foods, such as potato chips and crackers, are fried in vegetable oils for a crispy texture.
7. Commercial food processing: Vegetable fats are commonly used in the production of processed foods like margarine, spreads, and various packaged snacks.
8. Nutritional supplements: Some vegetable oils are used as a source of essential fatty acids in nutritional supplements.
9. Cosmetics and personal care products: Vegetable oils, such as coconut oil and jojoba oil, are used in various cosmetic and personal care products like lotions, creams, and hair care products.
10. Biofuel production: Vegetable oils can be converted into biodiesel, a renewable and environmentally friendly alternative to conventional diesel fuel.
11. Industrial lubricants: Certain vegetable oils are used as base oils for industrial lubricants, especially in applications where biodegradability and non-toxicity are important factors.
FAQ:
Q: What is vegetable fat?
A: Vegetable fat, also known as vegetable oil, is a type of fat derived from plant sources. It is liquid at room temperature and comes from various plant parts, such as seeds, nuts, fruits, or grains.
Q: What are some common sources of vegetable fat?
A: Common sources of vegetable fat include soybeans, sunflower seeds, canola seeds, olives, coconuts, palm fruit, peanuts, and corn.
Q: Is vegetable fat healthy?
A: Vegetable fats can be part of a healthy diet when consumed in moderation. They are generally considered healthier than certain animal fats because they contain unsaturated fats, which are beneficial for heart health. However, like any fat, they are calorie-dense, so portion control is essential.
Q: What are the different types of vegetable fats and their best uses?
A: There are various types of vegetable fats, each with its distinct characteristics and best uses. For example:
Olive oil: Ideal for salad dressings and low-heat cooking.
Canola oil: Suitable for baking, sauteing, and stir-frying due to its neutral flavor and high smoke point.
Coconut oil: Great for high-heat cooking and baking, as it has a high smoke point and imparts a coconut flavor.
Peanut oil: Often used for frying due to its high smoke point and mild flavor.
Sesame oil: Frequently used as a finishing oil for flavoring dishes.
Sunflower oil: Suitable for frying, baking, and sauteing.
Corn oil: Good for high-heat cooking and frying.
Soybean oil: Used in various commercial food products and cooking methods.
Q: Can vegetable fat be used as a substitute for butter or other animal fats in recipes?
A: Yes, vegetable fat can often be used as a substitute for butter or other animal fats in recipes, especially in baking. Vegetable oils like canola, sunflower, and coconut oil can replace butter in certain recipes to make them plant-based or reduce saturated fat content.
Q: Is vegetable fat suitable for people with dietary restrictions, such as vegans and vegetarians?
A: Yes, vegetable fat is suitable for vegans and vegetarians as it comes from plant sources. However, it's essential to check the specific type of vegetable fat used in processed foods, as some products may contain animal-derived ingredients or be cross-contaminated during processing.
Q: Can vegetable fat go rancid?
A: Yes, vegetable fats can go rancid over time, especially if exposed to heat, light, and air. It's best to store vegetable oils in cool, dark places and use them within their recommended shelf life for optimal freshness.
Q: Are there any health concerns associated with consuming vegetable fat?
A: Consuming vegetable fats in moderation is generally considered safe and can have health benefits. However, excessive consumption of any type of fat can contribute to weight gain and other health issues. It's essential to maintain a balanced diet and consider the overall fat content in your food choices.
Trade Information
Any Malaysia/Indonesia/Thailand ports

Per Month
Contact us for information regarding our sample policy

In 15kg and 20kg cartons
Asia Australia Middle East Africa

All India