RBD Coconut Oil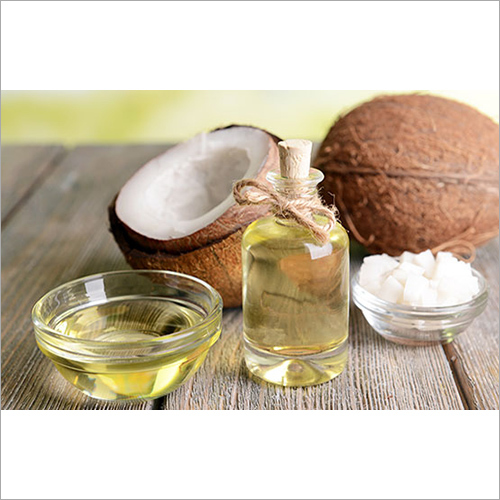 RBD Coconut Oil
Price And Quantity
Product Specifications
Hair Care, Cooking Oil, Food Products, Speciality Fats, Choclate Fats, Ice Cream Fats, Confectionery Products, Soaps

Common
Product Description
Refined, Bleached, and Deodorized (RBD) coconut oil is a type of coconut oil that has undergone a specific refining process to remove impurities, color, and odor. This process results in a clear, colorless, and odorless oil that is commonly used in various culinary, industrial, and cosmetic applications.
Here's a breakdown of each step in the RBD coconut oil production process:
1. Refining: The crude coconut oil is extracted from the coconut kernel using methods like cold-pressing or expeller-pressing. The extracted oil may contain impurities, such as debris, free fatty acids, and natural pigments, which can affect its quality and shelf life. In the refining step, the oil is subjected to processes like neutralization and de-gumming to remove these impurities.
2. Bleaching: After the refining process, the oil might still contain certain color compounds, which can lead to a yellowish tint. To achieve a clear, colorless appearance, the oil undergoes a bleaching process. This involves treating the oil with bleaching agents like activated clay or carbon, which adsorb and remove the remaining pigments and color compounds.
3. Deodorizing: Natural coconut oil has a distinctive coconut aroma and flavor, but some applications require an odorless product. The deodorization process involves heating the oil to a specific temperature under a vacuum to remove any volatile compounds responsible for the coconut scent and taste. This step ensures that the final product is neutral in aroma and flavor.
Applications of Refined, Bleached, and Deodorized Coconut Oil:
Refined, Bleached, and Deodorized (RBD) coconut oil has a wide range of applications due to its clear, colorless, and odorless properties. Some of the common applications include:
1. Cooking: RBD coconut oil is a popular choice for cooking and baking, as it has a high smoke point compared to unrefined coconut oil. It can be used for frying, sauteing, roasting, and as a substitute for other cooking oils in various recipes.
2. Food Manufacturing: The neutral flavor and appearance of RBD coconut oil make it suitable for use in food manufacturing. It can be used in the production of snacks, baked goods, confectionery, and other processed foods.
3. Cosmetics: RBD coconut oil is a common ingredient in cosmetic and personal care products like lotions, creams, moisturizers, hair conditioners, and soaps due to its emollient properties and lack of strong scent.
4. Pharmaceuticals: It is used as an ingredient in pharmaceutical formulations, such as in the production of medications and supplements.
5. Industrial Applications: RBD coconut oil finds use in the manufacturing of candles, detergents, lubricants, and other industrial products.
6. Biofuel: In some regions, RBD coconut oil is used as a feedstock for biodiesel production.
7. Food Service Industry: It is used in restaurants, hotels, and catering businesses for cooking purposes.
8. Popcorn Flavoring: Due to its lack of flavor and high smoke point, RBD coconut oil is often used in movie theaters and snack bars to coat popcorn.
9. Institutional Cooking: It is used in large-scale cooking settings such as cafeterias, schools, and hospitals due to its economical pricing and versatile properties.
10. Massage and Aromatherapy: RBD coconut oil is sometimes used as a carrier oil for massage oils and aromatherapy blends.
Trade Information
Any Malaysia/Indonesia/Thailand ports

Telegraphic Transfer (T/T) Letter of Credit (L/C) Letter of Credit at Sight (Sight L/C)
1000 - 2000 Per Month

1 Months
Yes

Contact us for information regarding our sample policy
Packed in Flexi without heat pad, drums with/without pallets,

North America South America Middle East Africa Central America Asia