Bakery Shortening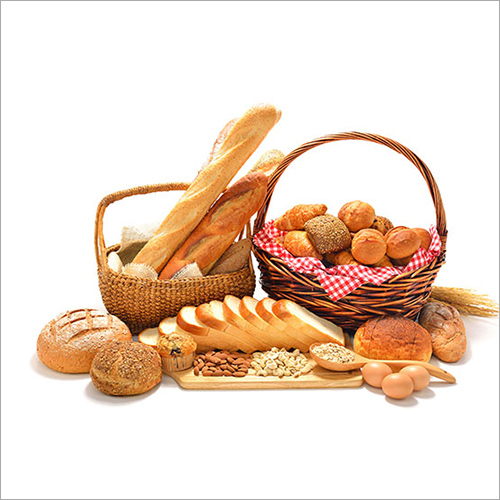 Bakery Shortening
Price And Quantity
Metric Ton

950.00 USD ($)
Product Specifications
Used in Bakery products, Frying, Cooking, Confectionery

1-2 Years
Product Description
Bakery Shortening is solid at room temperature and used in baking is referred to as shortening. This really includes a few items that you may have previously believed were categorically not shortening, such as lard, margarine, and hydrogenated vegetable oils. This shortening is an edible fat that is solid at normal temperature. It lessens starch retrogradation in baked goods. It contributes to the creation of a particularly tender baked good because it is 100% fat, as opposed to butters 80% fat content.
Applications of Bakery Shortening:
Bakery shortening is a type of fat used in baking to enhance the texture, flavor, and shelf life of various baked goods. It is typically a solid fat made from hydrogenated vegetable oils. The applications of bakery shortening include:
1. Baking Pastries: Shortening is commonly used in pastry recipes, such as pie crusts, tart shells, and puff pastry. It helps create a flaky and tender texture in these baked goods.
2. Cakes: Shortening can be used in cake recipes to achieve a moist and tender crumb. It also helps to increase the shelf life of cakes by keeping them fresh for a longer time.
3. Cookies: Shortening is a popular ingredient in cookie recipes, contributing to their soft and chewy texture. It helps cookies hold their shape during baking and gives them a smooth, even surface.
4. Biscuits: Biscuits made with shortening tend to be light, fluffy, and have a delicate crumb. The shortening's solid form at room temperature helps create the characteristic flaky layers in biscuits.
5. Doughnuts: Shortening is often used in doughnut recipes to achieve a tender and moist texture. It also helps the doughnuts absorb less oil during frying, resulting in a less greasy final product.
6. Frostings and Icings: Shortening is a common ingredient in frosting and icing recipes, especially those that need to hold their shape well, like buttercream. It provides a smooth texture and stability to the frosting.
7. Bread: While shortening is not a traditional ingredient in bread recipes, it can be used in some specialty breads to enhance tenderness and flavor.
8. Shelf Life Extension: Shortening helps extend the shelf life of baked goods by reducing the exposure of the ingredients to air, which slows down the staling process.
9. Vegan and Allergen-Free Baking: Bakery shortening is often used as a substitute for butter in vegan recipes or for people with dairy allergies, as it provides a similar fat content without any animal-derived ingredients.
Trade Information
Any Malaysia/Indonesia/Thailand ports

5000 Per Month
Contact us for information regarding our sample policy

Packing in 15kg and 20kg Cartons with or without sticker
All India

We are working with all ISO,GMP, Kosher Halal, etc certified factories.